Your 8 years China Retail Solutions Expert!
Point-of-Purchase and Point-of-Sales Materials

Good organization for the merchandised shelves with less maintenance
Wide range of POSM models.
Fast prototyping within one weeks.
Fast prototyping within one weeks.
Point of Sales Materials (POSM) Solutions
Hangzhou Novaday produce and supply the POSM, to help our clients find the perfect retail display solutions, bespoke to their brands and products,in order to increase their turnover. All the products are specifically designed to sit at the point-of-purchase and create a memorable and compelling experience for shoppers.
The magnetic sign holder is a movable way to get your message across without being restricted.
Movable magnetic bases attach to almost any steel surface. 
Small-sized, completely closed cassettes for delicatessen, fruits, and vegetables – alternatively with folded number strips, wording, etc.
Mainly used on supermarket shelves, counters, float,etc. Hanging all kinds of promotional information and posters, paper.
Has a strong metallic sense and high grade.
The aluminum poster frame display kits are finished in clear anodized aluminum. The frames are cut to order in standard poster insert sizes such as A1-A4.
All kits include wall mounting hardware. 
Point of Sales Materials (POSM) Solutions
Point of Sales Materials (POSM) is an acronym for Point of Sale Marketing or Point of Sale Materials and is used to display and promote products at the shelf in brick and mortar stores. POSM contain different types of materials, installations, and tools from anything such as free-standing displays to promotional 'dump bins'.
Considering every area in the retail stores with different merchandise and its promotional functions. we produce and launch various POSM, in order to perfectly fit the final needs, like the shelf edges, top of gondolas, gondola uprights, retail store gates, refrigerators areas, aisles, checkout counters, and so on.  
After you submit the form:
Under your requirements, we will let our engineers help you to provide a completely free solution including design drawings
We usually reply your message within 6 bussiness hours.
Let's maximize your shelves' earning potential NOW!
An expert on Point of Sales Materials (POSM) Solutions
Professional products need to work with a professional team.
Hangzhou Novaday is the retailing plastic manufacturer, in the filed of producing and suppling all kinds of plastic retailing equipment. And Point of Sales Materials (POSM) and shelf management system (spring loaded shelf pushers trays,shelf segmentation dividers) are one of our core product series,what we can produce and supply you the shelf pushers system on-demand at factory price. We tend to provide our customers with a one-stop solution and an excellent sourcing experience.

10 years of plastic experience, we can provide several kinds of plastics for choosing like Acrylonitrile Butadiene Styrene (ABS), polyvinyl chloride (PVC), polyethylene terephthalate (PET), Nylon, polyformaldehyde (POM), polycarbonate (PC). With Pantone color customized, for fitting your branding or campaigns need.
We firmly believe that stable quality and innovative technology are the core to making the enterprise run steadily and far, and it is also one of the necessary conditions for customers to cooperate with the factory.
Successful product development and enterprise cannot do without a professional team, from product design, material application, product parameters and technology, to mass production, we coordinate with various departments to meet the needs of customers or projects.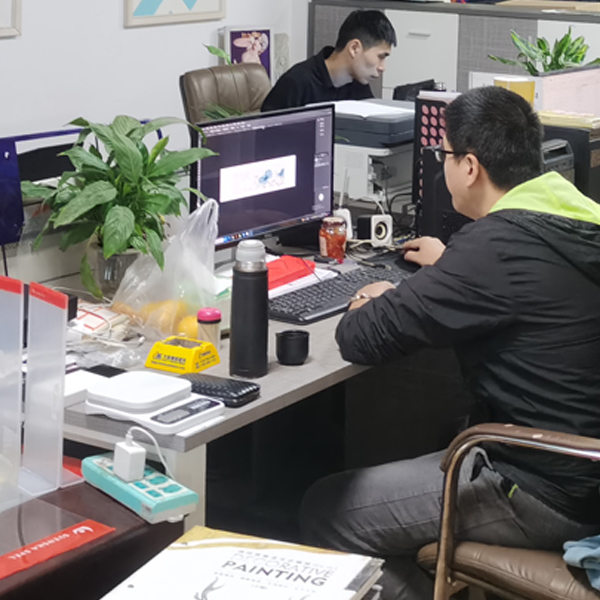 4 STEPS TO Reach Production
Steady quality is controlled from the production root
Our sales team will work on the specific quote and tailored solution of Shelf Roller Tracks within 24 hours.
After approving the quote, your Shelf Roller Tracks sample will be got processed and finished in 3 days. Please check and advise your opinion after getting the physical samples.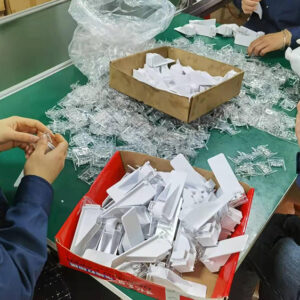 Mass production will start after approving the prototype and getting the deposit, Normally will take 2 weeks depending on the order quantity and complexity of the project.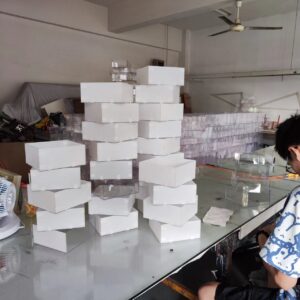 Get QC Report, Approval Shipping
Each Shelf Roller Track will do a full inspection before shipping, You will get our QC report to review every detail, and we will ship them after getting your approval.
From plastic to metal components.
Highly cooperate with each production departments in house, Your orders can be delivered on time even in peak season, and skip the middle man for extra cost.
4 Reasons Why Working with Hangzhou Novaday
Hangzhou Novaday is passionate about good working relationships. We strive to maintain a high level of trust, professionalism, technical ability, strategic and process alignment to ensure 100% customer satisfaction. Some of the things that set us apart from our competition include:
The most obvious but important factor to consider when looking for a Point of Sales Materials (POSM) manufacturer in china is cost. We offer you value for your money by offsetting higher prices with better quality products. We also give discounts on bulk buying, special occasions, rewards referrals, and return clients.
We share the core values of your business. We want you to succeed and do everything in our power to support that dream. We keep constant communication with our clients and maintain a high level of transparency throughout the process.
We can customize your Point of Sales Materials (POSM) to resonate with your unique needs and taste. So no matter the size, color, or others, we've got a way to make the exact product on your mind.
Reliability and Smooth Experience
We have thousands of satisfied clients and are eager to make you another one of our own. We know what it means to get high-quality products, competitive prices, impeccable shipping and packaging that protect goods on transit, and excellent customer service under one roof.
Novaday Services Always Go Extra Mile
Our Happy Clients From 16+ Countries
The key for us to keep offering excellent quality products and services for a long time is always keeping the interest & passion for shelf pushfeed manufacturing just like day one.
Our clients and us are pretty happy to see our products launched in the stores or any projects.
The satisfaction from our clients help to drive us to keep improve ourselves.We are not the perfect supplier,but we are always seeking for PERFECT.
Frequently Asked Questions
Hangzhou Novaday is the direct producer and supplier with 8 years of industrial experience for plastic retailing products.
We are located in Number 7 Tangwang Street, Tangkang Road,Linping District,Hangzhou City,Zhejiang Province,P.R.China.
Our Productions:
plastic injections
plastic extrusion
Digital printing
Acrylic Fabrications
Contact Our Team Today - Sales1@nova-day.com